Side Windows and Rear Auto Glass
Replacement
Available in Lethbridge, Calgary, Airdrie, Red Deer, Edmonton, Sherwood Park, Saskatoon and Regina
Get Peace of Mind Replacing Your
Damaged Side and Rear Windows
If your side or rear windows have been damaged due to a car accident, break-in, or just cracking with age... It's the perfect time to see us.
GlassMasters handles thousands of side and rear window replacement requests every year. Our experience has taught us the importance of broken glass clean-up and the attention to detail required to make your vehicle safe and comfortable again.
We also service power lift gates, truck power sliders, sunroofs and automatic door glass calibrations.
GlassMasters Pro Tip
Waking up to a break-in or vandalism to your vehicle is a terrible way to start the day. Stop by GlassMasters for fast and friendly glass clean-up and crash wrapping to keep you comfortable until you have time to bring in your vehicle for a window replacement.
Automatic Door Glass Calibrations
We calibrate automatic up/down windows and anti-pinch features, so your power functions work like new. It doesn't matter what make, model, or year of your vehicle – we have the equipment and expertise to work with auto glass on virtually any car or truck on the market.
Shattered Sunroof?
Most sunroofs are special order items and require an in-store quote to inspect the tracking and ensure any un-safe glass is cleaned out ASAP.
If left broken and exposed to the elements too long, it can result in a more costly and difficult repair. Time is of the essence!
Stop by your nearest GlassMasters to order your part while we address any broken glass and vehicle wrap to get you back on the road while we wait for your part to arrive.
Fast, Same Day Insurance
The GlassMasters team works with insurers every day. Direct billing your insurance company to minimize your out-of-pocket expenses when you are already having a bad day.
Our technicians handle your side and rear glass replacement quickly. Side and rear glass replacement doesn't have to take a long time, and we are often able to get customers back on the road with the convenience of same-day service.
Why Choose
GlassMasters

for Side and Rear Window Auto Glass Replacement?

There are so many things to love about our side and rear window glass replacement services.
We're Western Canada's
Auto Glass Experts

Across the Prairies

Customers choose GlassMasters for the best in auto glass repair, expertise, and value. That certainly extends to our side and rear glass replacement service, where we offer a lot of advantages that other local service shops can't.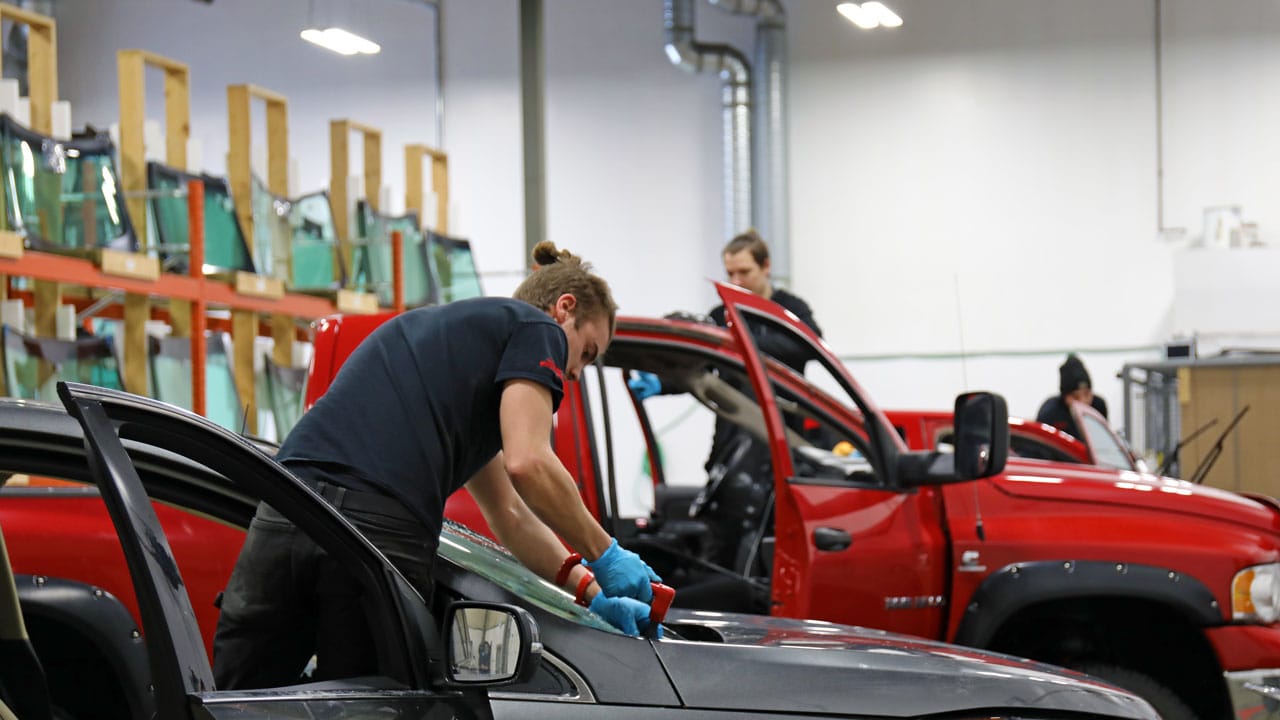 We Work With All Major Auto Brands for
Parts and Services
It doesn't matter what brand of car or truck you have or where the parts need to come from – we have experience finding auto glass for any make and model, including all luxury auto brands. GlassMasters carries a huge inventory of automotive parts to make most replacements a same-day service.
Our Attention to Detail Will Impress
You
Broken glass can clog drain holes, get lodged in motors, switches, and latches, and cause unwanted rattles. Trust our technicians with their meticulous attention to detail when it comes to taking care of any broken glass.
We
Guarantee

Our Work For Life

Lifetime warranty on all installations. We guarantee our workmanship for as long as you own your vehicle. GlassMasters auto glass provides the best in quality and service.
GlassMasters Pro Tip
Most insurance companies will require you to contact them FIRST to start a claim for any Side and/or Rear Glass damage on your vehicle. Check out our handy Insurance Claims information page to help make the process pain-free.