Windshield Features - ADAS
Different Types of ADAS Cameras
ADAS (Advanced Driver Assistance Systems) use Cameras built into the windshield, along with other Sensors, to provide features like Emergency Braking, Lane Keep Assist and Lane Departure Warning System.
Often you won't pay attention to what features are in your windshield until it comes time to replace it! If you are looking to get a quote on your windshield, and are unsure of its features, you may have ended up here!
Different manufacturers have different styles of camera built into the windshield. Some are not cameras at all, but rather radar emitters and detectors! Below are some pictures of Cameras that require Re-calibration after the windshield has been replaced. If you see any of these Trapazoid shaped openings near your rear view mirror, then answer YES to Lane Departure Warning System or Forward Collision Alert when requesting a Quote.
For More information on ADAS Features and how they work, please visit our article HERE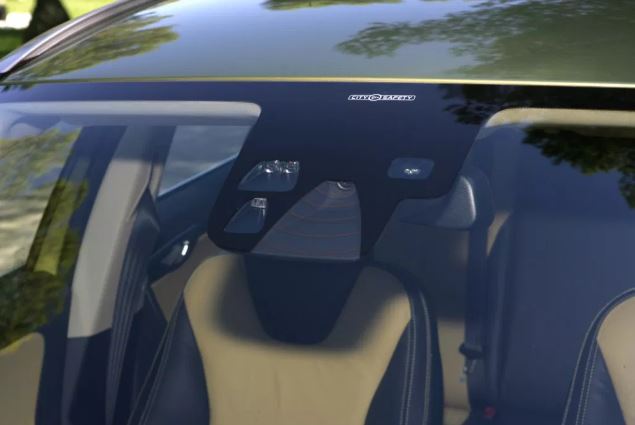 Sometimes, your Windshield will have Multiple sensors arranged like the following Image. 1 - Forward Facing Camera for LDWS/LKA 3/4 - Radar Emitter/Reciever for Forward Collision Alert and Emergency Braking. 2 - Rain Sensor for Rain sensing wipers.